Contact Coffieman to book your next event!
Authentic African performer Evans Coffie also known as Coffieman is a must-have entertainer for your upcoming festival. Please consider the following, a shortlist of some of his talents.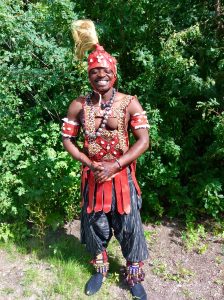 Drumming
Coffieman is well versed with many times of drums, his specialty being the djembe. His repertoire is incredibly vast, from spiritual songs from mother Africa to current beats he composes himself. Also included in his repertoire of drums are; the dundun, the Calhoun, the talking drum, the kpanlogo, the congas and many more.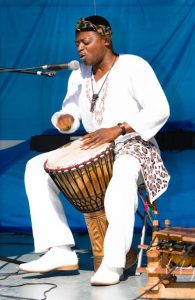 Xylophone
An incredibly wonderful instrument brought from Africa, the xylophone is unlike anything you have experienced. It is an instrument that draws crowds with its wonderful melodic sounds. It is sure to be a hit at any show.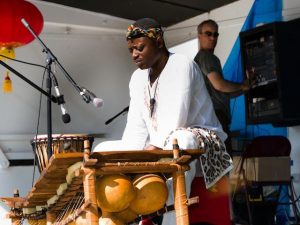 Live Song
Wonderful energetic live entertainment, Coffieman sings songs from his first and upcoming album. They are guaranteed to get the crowd energized and moving, which leads into his last specialty…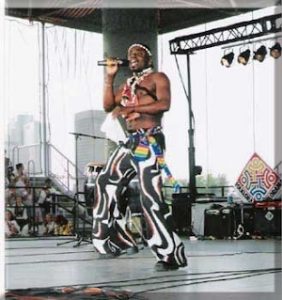 Dancing
Coffieman, a dynamic dancer, is also an incomparable dance teacher. He always gets the crowd on their feet in a dance-along. A wonderful sight to see from a little crowd of 100 to large stadiums of over 10 000 people, all on their feet participating in the dance along with wonderfully big smiles on their faces. An activity that all, children, men and women, are guaranteed to enjoy.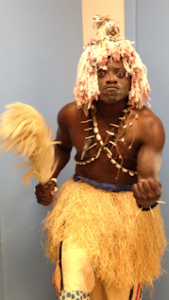 Also available upon special request are specialty traditional dances
Akom:
A Dance from the Northern Regions of Ghana, it is the portrayal of a de-possession ritual accomplished by fetish priests. The dance follows the story of the priest while he is in his possession state through his journey to come back to the world of the living.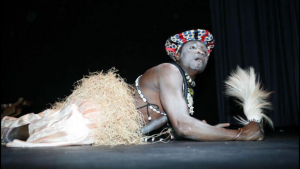 COFFIEMAN would like to participate in your festivities this year, he is always a great addition to any lineup. A wonderful children's entertainer as well as an adult entertainer, he always delivers. Please keep him in mind during your planning stages. Please read the following for details on what Evans can provide for your upcoming event.